This feature is currently in Run.
For simple visibility of annotated text, users can now toggle on and off annotation highlights from the deposition viewer. After you have navigated to the deposition viewer, click the toggle in the upper right corner. This will display all annotated text on the deposition viewer.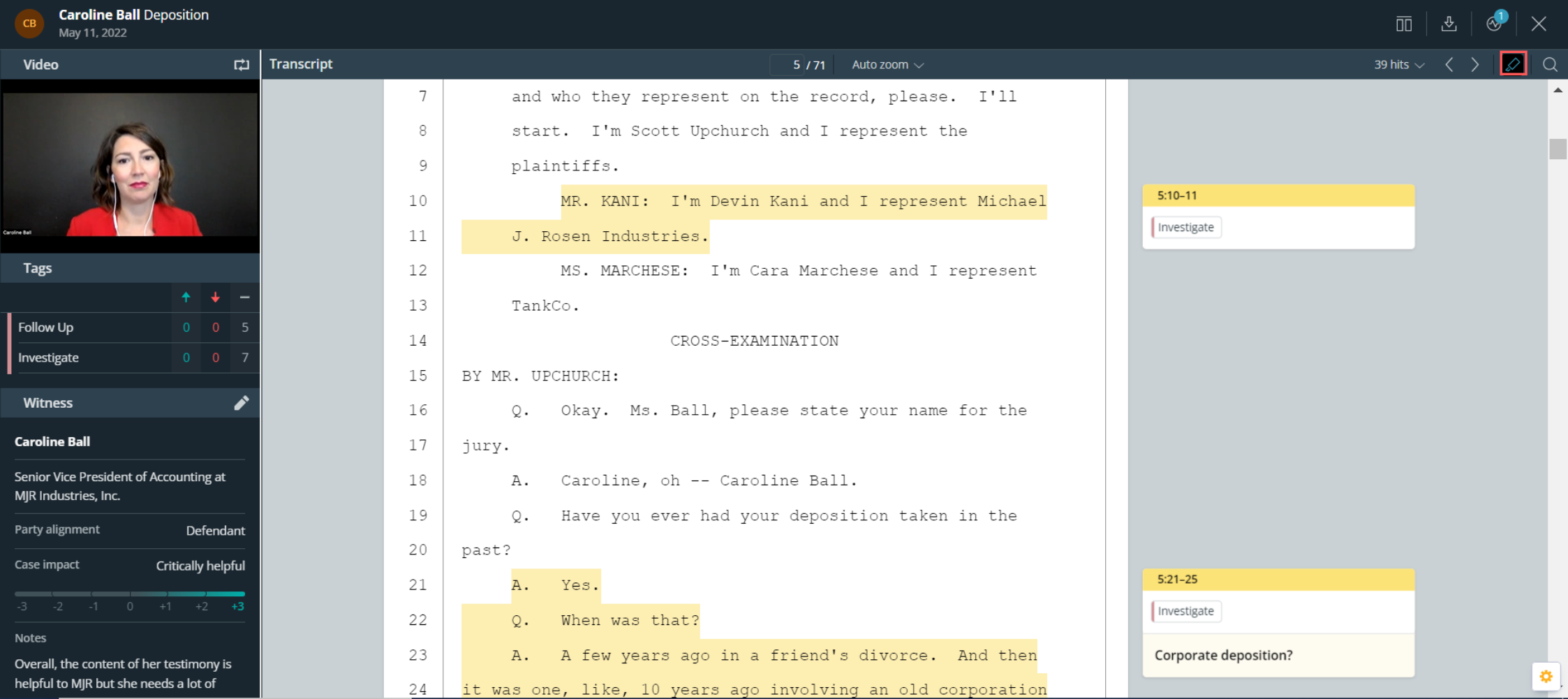 To remove highlights, click the toggle and the page will return to default display with highlight only upon annotation hover.